18 Piece Rose Gold Manicure Set
Time Left To Buy
This Deal
441

bought
This
hot

deal!
The deal is on!
The Fine Print
•Limited number available
•For all redemption, delivery and product queries email: info@redchillideals.co.za
•Picture is a display of use
•Terms and Conditions apply
Highlights
Made of high-quality stainless steel
Equipped with a portable synthetic leather case
Features include hand care, facials, and foot care.
Features include manicure and eyebrows.
Lightweight and small.
Great for travel.
Can be carried around every day
Description
This nail set includes high quality manicure, nail clippers, eyebrows, dead skin and other useful accessories. The beauty kit is your preferred care kit for hygiene and personal care. Each product undergoes rigorous quality inspection and is packaged in a beautiful carrying case and protective case. All of this ensures that they will be in perfect condition when you receive them. Stylish and luxurious, it has an excellent touch. This is an amazing gift for women. This is the perfect surprise gift for your family and friends.
Package Includes:
3 x nail clippers: used to trim nails, toenails and nails
1 x nail set: polished just cut nails, smooth nail edges
1 x double-headed pick: double-headed design with a smooth plucking tip that removes dirty edges from the nails
1 x dead skin push: V-shaped cutting edge, sharp and easy to push, push the nail around the dead skin
1 x scraper: scrape nail polish or thick nails, nail art must
1 x dead skin pliers: easy to trim nails around the nails, nails embedded in the meat
2 x ear spoon: sleek scoop head, layered to clean up ear dirt
1 x eyebrow scissors: curved head design, it is more convenient to fit the face curve
1 x eyebrow clip: elastic design, high bite, easy to remove fine hair
2 x acne needle: picking up acne, acne, blackheads
1 x nose hair clip: round cut head, safe to not damage the skin, trim excess nose hair
2 x pedicure knife: foot thorn, Grey nail, dead skin, old calluses
1 x scraper: scrape off the thick dead skin of the heel
All our beauty nail products are made of stainless steel. Make sure you like our products. We are committed to providing the best for our customers at the most affordable price.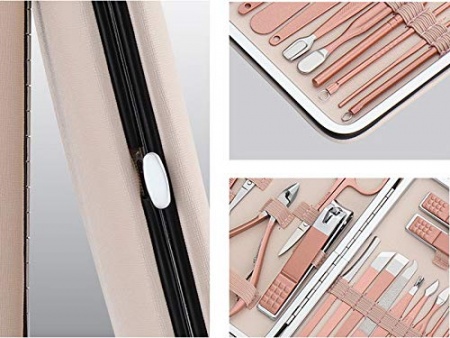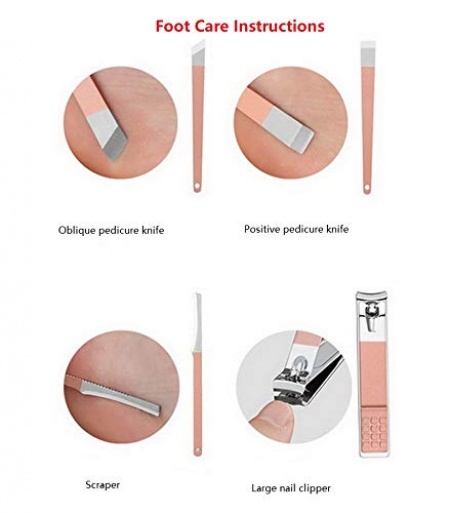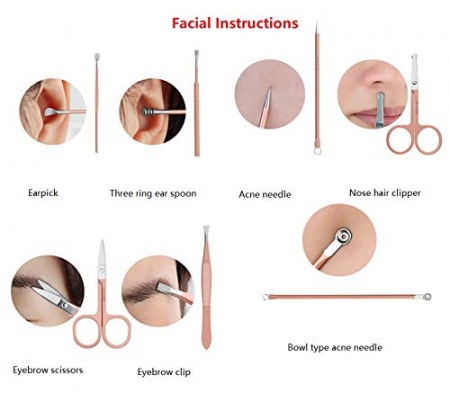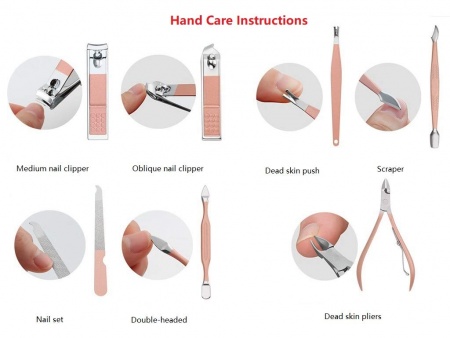 JOIN NOW
and never miss out on another hot deal again!