The Fine Print
•Limited number available
•Deal applies online only
•For product queries email: info@redchillideals.co.za
•Picture is a display of use. Actual product may vary
•Terms and Conditions apply
Highlights
Easy to use
Cuts your folding time in half
Increases productivity
FlipFold folds shirts to a perfect rectangle (industry standard)
Size When Open: 59 * 70 * 0.2cm
Size When Folded: 59 * 24 * 1.5cm
Random colour will be sent
Description
This unique T-shirt Folder features a series of ventilated panels that reduce static cling and "pull back" effect. The panels increase folding speed and assure a crisp, flat, uniform fold every time.
Product features:
The T-shirt Folder is created from a high impact plastic

T-shirt Folder open measures 59x70x0.2cm when open and 59x24x1.5cm when folded

The 4 panels are joined by specially designed living hinges that have undergone severe testing to insure longevity

The T-shirt Folder features 5 bumpers, 4 with rubber cushions that allow for easy handling and non-skid performance on counter tops, washers, or any surface you choose to fold on

Use the T-shirt Folder to help you fold your laundry quickly & efficiently

The T-shirt Folder gives you a uniform fold presentation every time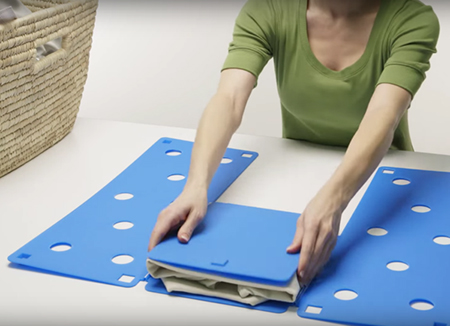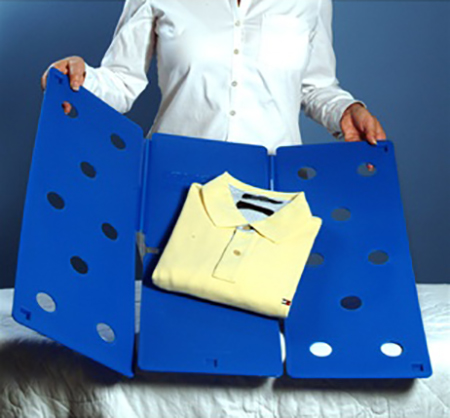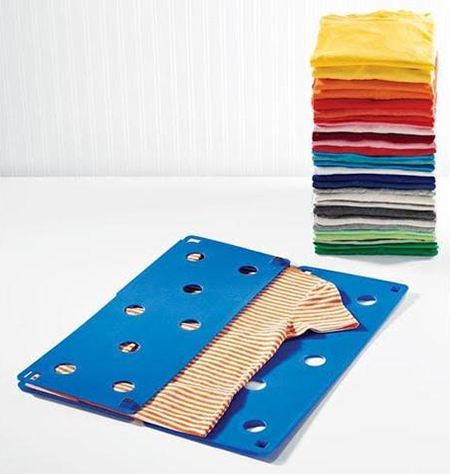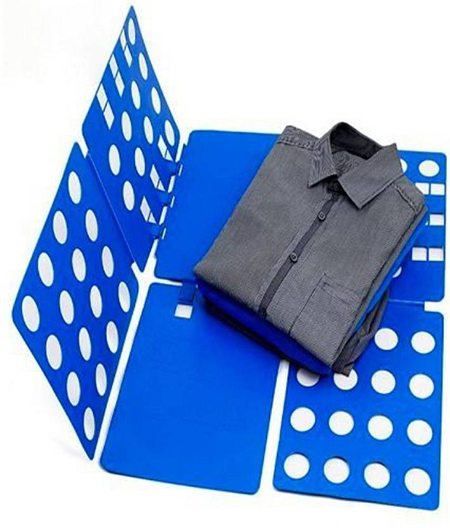 Join with us and get best deal.
Subscribe to our newsletter and enjoy great discounts.